Khuli Chana and Sho Madjozi are set to bring the party to you this weekend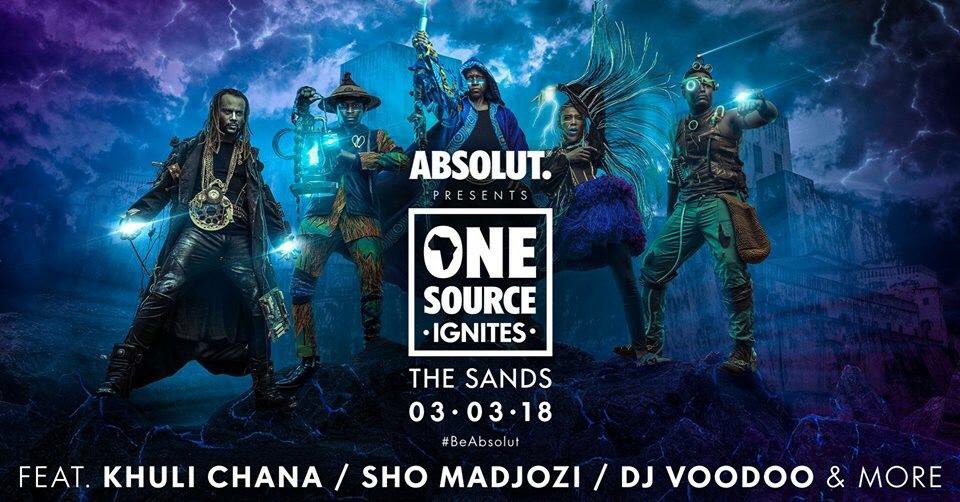 Change how the world sees Africa ahead of the One Source Live Festival this on Saturday.
This event will be the second milestone in the creative revolution that is taking over the continent. Music lovers will get a first taste of what to expect at One Source Live when emerging creatives across music, fashion and art all come together to celebrate African creativity when the continent converges in Jo'burg for a unique experience. Chana and  Madjozi will not stand alone as they spread the flames of the African creative movement.
They will ascend the stage alongside a league of star DJs churning out electrifying grooves to ignite the revolution as it spreads across the country and the world.
DJ Voodoo will light up the night in both Durban and Jo'Burg with a host of local resident DJs who will hold up the musical flame when Madjozi arrives for the lead-up events.
Line Up: Khuli Chana, Sho Madjozi, and DJ Voodoo, and more
Date: Saturday 3 March 2018
Doors Open: 7PM  
Entrance Fee: R100
Venue Address; The Sands, 58, Wierda Rd E, Sandton, Johannesburg.
@AbsolutSA
#BeAbsolut
#OneSourceLIVE